Zvoltz Series ZT7 Battery Case (3400mAH) - iPhone 8/7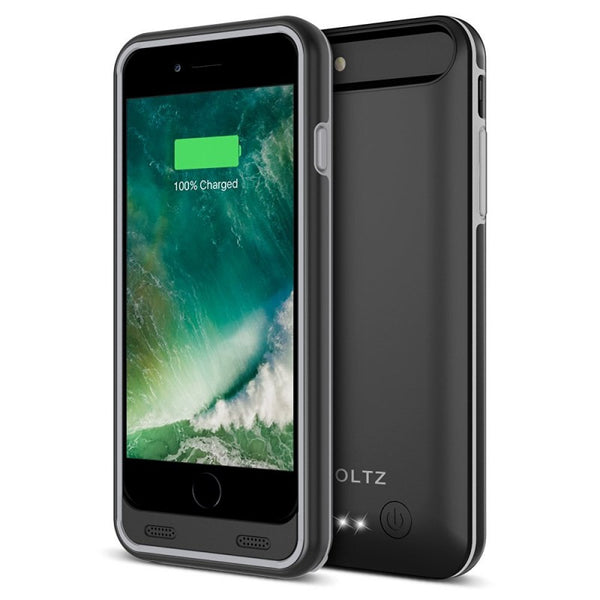 Zvoltz Series ZT7 Battery Case (3400mAH) - iPhone 8/7
Made for iPhone 
This powerful 3400mAh Li-polymer rechargeable battery can effectively provide 100%+ extra battery life to your iPhone 8 & 7, which is equivalent to add 14 + hours talk time or 10+ hours web browsing time.

Sync-Through
Featuring sync-through technology that you can sync your iPhone to a computer without having to take the battery case off. Simultaneously charge your iPhone and battery case together with the included microUSB cable. The case deploys microUSB input to lightning 8pin output to save you $100+ on keeping multiple apple cables.

Protection
Simple, elegant and secure 2-piece snap on bumper design features hard-shell backplate, the Zvoltz Series Portable Charger protects your iPhone from scratches and other daily wear and tear, small and convenient enough to fit easily in your hand or in your pocket.