Ultrapak S4 Portable Charger (10000mAh)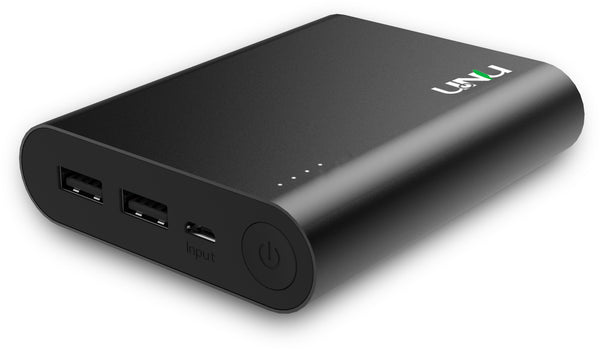 Ultrapak S4 Portable Charger (10000mAh)
Get All Day Power in 60minutes.
Don't get trapped next to an outlet. The Ultrapak Go, featuring Super-X input Charging Technology, significantly increases recharging speeds and saves your most valuable asset, "TIME". 
The Speed of Super-X
Super-X is an advancement in charging technology. It features a 2.1Amp charging current from a regular microUSB input port.
Power that Fits in Your Pocket
Designed for on-the-go use, the Ultrapak S4 features a compact and small form factor that can easily be carried in your purse or pocket. The aluminum front and back casing makes it slide in/out with ease.

Power On The Go
Ultrapak S4 carries a whopping 10000mAh battery capacity with 4LED power meter display. It can sufficiently recharge your latest generation of iPhone at least twice and boost your tech enjoyment all day long.